Coming to Destiny 2, many players may have a lot of questions – how to level up here, why there are only 3 classes, what is the subclass system, is it worth doing quests, grinding, or is it easier to order destiny 2 boost.
Destiny 2 is one of the brightest representatives of shooters in the online MMO RPG. Players will explore space and understand the main mechanics of the project in order to repel an alien invasion and continue to explore this unique world from the Bungie company.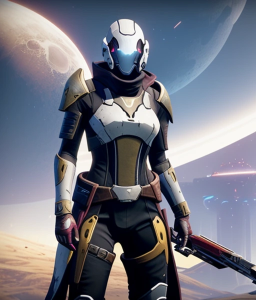 When you start the game and select the server on which you are going to play. You have to choose a game class for which you will play in the future and develop in the world of Destiny 2.
In total, Destiny 2 has three active classes and a subclass system that will allow you to choose the direction of the hero's development and his main focus.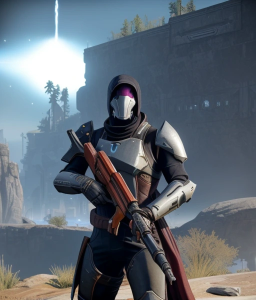 Game classes and their history
All characters that are available for selection are closely woven into the game story and, in addition to leveling, PVP and raids, they also have logical reasons for existing in the Destiny 2 universe.
Titan
The prototype of a knight of the Middle Ages, who is adopted into the fantasy universe of the distant future, in which he plays the role of the defender of the capital of people and the guarantor of its defense, even if he has to sacrifice his life for this. All titans are part of the order of knights and fulfill their obligations to guard and protect.
The Titan uses ranged weapons and steel fists to attack enemies from medium to close range and can set up a defensive block that will block all incoming damage in a straight line, protecting himself and his allies. Defenses can still be bypassed, thrown with a grenade, or penetrated with constant damage, so stay vigilant and careful.
Warlock
A representative of magic classes that can fight from any distance and at the same time use magic for massive attacks on opponents, or create special zones in which all allies will receive healing and buffs for the entire period of action.
You can choose the direction of the class development and be a full-fledged attacking mage who deals with large groups of opponents with the help of his skills, or a full-fledged healer and buffer who will help his group in raids, PVP and just in mass farming monsters.
According to the game plot, Warlocks are territory explorers and fighters against darkness in all its manifestations. They use various magic to counter their enemies and are the only class that uses more than just physical damage to fight their opponents.
Hunter
A ranged shooter who can draw daggers at any time to engage opponents in close combat and use various disguise techniques to enter and exit combat.
The character can use his potential to attack even the most heavily armored enemies and use his tools to elude direct melee combat, or draw his daggers and reduce it to close combat.
According to the game plot, hunters are masters of shooting with any weapon who acquired these skills after they were expelled from their native lands and had to wander through the desert, confronting local fauna and various enemies, constantly honing their survival skills and skills of shooting and disguise.
Hunters are considered masters of contracts and contract killings, and always carry a signature cape with them, which symbolizes receiving a special mission. According to the code of honor, the hunter must take the cloak from the killed fellow and complete his work.
Quests
You will begin your journey by completing the tutorial and accepting your first quest.
You will be taught how to move, use weapons and the primary skills of your class to understand the elements of future gameplay that you will encounter in the future.
Quests are important for two reasons:
They allow you to reveal to you the main ideas of the storytelling and gradually teach the players the basic mechanics, as they are seen and regarded by the developers from Bungie. The level of difficulty will increase gradually so that players have time to navigate and master, and not move from challenge to challenge, and allowing gamers to enjoy the gameplay.
Quests are important to saturate and enrich the player with experience, glimmers and additional equipment and weapons that will help the character to constantly progress in his development with the help of rewards received for completing quests.
Contracts
These are secondary activities that are needed in order to be able to convert efforts into additional experience.
The task of the contract is to describe to you the in-game actions that must be performed within a strictly specified time frame, otherwise the task will be replaced and all the efforts made will be reset – either you have time and take the reward, or not.
Actions will consist purely in mechanics and skills that are often used by players anyway, and some of them will be performed randomly, even if you don't follow the contract system – it's important not to forget to take them, at least free ones, which are issued once a day and week.
You may be required to destroy certain monsters, shoot in the head, use skills and grenades, participate in events.
If you complete the contract in time and get the experience you are entitled to, then you can always update the tasks and take the contract again without waiting for the time to complete it.
In this way, you can constantly convert glimmers into a full-fledged experience, accelerating the development of your hero.
Trial of Osiris
At high levels, one of the most interesting and dynamic PVP modes will become available to you, which allow you to have fun and productive time and at the same time earn seasonal legendary weapons that will strengthen your character if you manage to fulfill all the conditions of PVP battles and rounds.
You'll play in a group of three players that you can recruit from a list of friends, or find random allies and fight against similar squads in short rounds where you need to win to secure the result.
To get a valuable reward, you need to win series in a row – 3 matches, 5 and 7.
To get the legendary weapons that are calculated this season, you need to win and be in time before moving on to the next season. Even one series of victories, which will bring a certain reward, will greatly simplify the passage of future seasons.
You should not be upset because of defeats, because the rounds are fast and dynamic and you need to immediately go try again and gradually you will develop your tactics and regularly gain the necessary series of victories.